While the number of screens in points of sale is growing, the possibilities offered by digital signage solutions are still underused.
An excellent relay for traditional billboards, they also open up the field of possibilities in terms of point-of-sale marketing thanks to interconnections with third party services (thermal, emotion, weather sensors, etc.). The challenge for communicators: to reveal the full potential of their screens!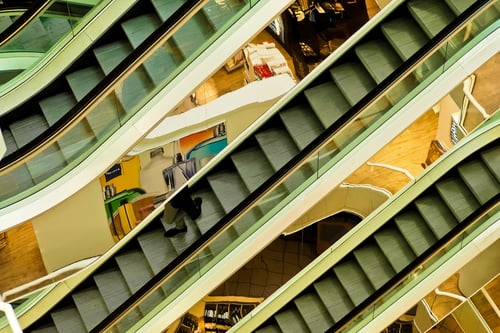 Screens have become a media in their own right, spearheading the digitalization of the point of sale. They have flourished in a large majority of brands as a means of communication. Taking over from traditional signage, digital signage, otherwise known as dynamic signage, allows contextualized and flexible communication. Indeed, the scheduling of broadcasts is done according to the parameters selected by the manager: location, times, duration, schedule, etc. However, the screens remain controllable in real time to be able to adapt to any change in context.

But why settle for the straightforward broadcasting of a succession of images and videos when digital display solutions offer a multitude of possibilities?


These solutions are based on open technologies that can be interconnected with any service (weather, information, cultural news, but also cash registers, stock levels, product information, etc.). More interactive than simple images or videos, these automatically updated contents in real time offer customers the information they are looking for (product information, availability, comparisons, popularity...). In addition, this content is constantly updated, as its updating is triggered during key events such as stock updates, a payment at the cash register, or the release of a theatre play. For example, you can display in real time the top 10 sales of the week or trigger a synchronized sound video on all screens to the 1000th customer. Anything is possible!

Far from being an inaccessible technology, digital signage is indeed within the reach of all point of sale managers, regardless of the number of stores and the size of the brand. A key use, and one that is easy to set up, is to let the consumer control the screen via a smartphone, button, or tablet that will be used to trigger content on demand. This principle can allow a customer to view content that is really relevant to him/her among a playlist, to have access to a product sheet, a demonstration or to participate in special operations. Indeed, the interactivity possibilities of digital signage reveal screens as real pillars of point of sale dramatization: gameplay (games of chance, collaborative games...), satisfaction (surveys, votes...), loyalty (competitions...), etc.

Interactivity, content on demand, audience measurement, facial recognition... Brands have access to a multitude of possibilities to unlock the full potential of their display fleet. The only limit is the imagination necessary to revitalize the point of sale.
You have a digital signage project, ask for a free demo.