"Half the money I spend on advertising is wasted; the trouble is I don't know which half."
John Wanamaker (1838-1922)

John Wanamaker was a hugely successful United States merchant/retailer, considered by many to be a pioneer in marketing. He opened his first and one of the most successful department stores in the United States, which grew to 16 stores and eventually became part of Macy's. He is credited with coining the phrase "Half the money I spend on advertising is wasted; the trouble is I don't know which half". And it's true to say that for a long period of time, marketeers and sales people alike couldn't pinpoint exactly where their customers and revenues were being driven from, let alone deliver content on the basis of the specific audience. Guesstimates and rule of thumb were often employed to try to justify marketing spends and advertising budgets. Fortunately, the digital age has put an end to all that guesswork and waste of resource. Marketing has become a combination of precise, measurable science, deep strategy, leading edge technology, advanced psychology, education and of course execution through beautiful, engaging and creative art forms.


"Successful marketing and advertising is now where science and art intersect, to deliver superior results"
No longer do we have to rely on conclusions based on vague and imprecise relationships such as "we advertised last week and sales increased so it has worked" or the common cliche that you often hear, "the objective was awareness and clearly a lot more people are aware of us now ". In today's world, this just doesn't cut the mustard anymore. Gone are the days when you would define roughly segmented target audiences and place an ad hoping and praying someone would purchase something. Today's marketing enables us to identify who to work with to make a sale, right down to the individual level. What's more, we can personalise and customise our advertising and messaging to each person, no matter how many people there are. The original trailblazer in the field was born via the Internet in terms of personalised website pages depending on who was viewing them. Attracting the right people, converting them into leads, closing the sale and delighting the customer is about setting objectives, designing strategies and implementing scientific, measurable tactics that maximise goodwill, sales, revenue and profitability. This is all achieved through very intelligent, extremely cost effective digital techniques, advanced marketing automation, modern website technologies, the convergence of inbound and outbound marketing and most importantly, it's encapsulated in a deep understanding of the principles of marketing.
Digital signage software has not only joined the party, but it's now the superstar D.J.
Historically out of home (OOH) advertising and retail signage were the poor cousins in the advertising tool box, but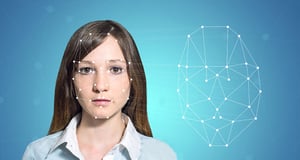 technology has advanced so much in the past few years that it has become an essential part of the mix. What started as simple 'digital posters' has become the go-to digital communication tool of the 21st century for identifying and targeting customers with the right message, at the right time, in the right place. The game changer for digital signage was the development of digital signage software and the integration of third party applications that exponentially increased it's abilities and functions. Facial detection was arguably the greatest step forward for the medium.
Facial detection is not facial recognition, there's a huge difference
With increased privacy concerns and heightened data protection laws throughout Europe it's important to distinguish between 'Detection' and 'Recognition'. The thought of living in a Big Brother type of society where you are continuously tracked for location and activity is abhorrent to most. This is facial recognition. Facial detection is very different in that it simply scans faces within the view of its cameras/sensors for basic attribution data. It's important to point out that its software uses algorithms to analyse bio-metric data to determine, for example, that a person approaching a digital screen is a male 25 to 35 year old or that there are a significant number of 50 to 65 year old females approaching. Facial detection systems do not store images or save personal information about the people they detect. These systems can also be used to measure dwell time, facial expressions and even traffic patterns. Along with this data advertisers are also able to input other data sets that can drive an understanding about how customers engage with content presented on a screen.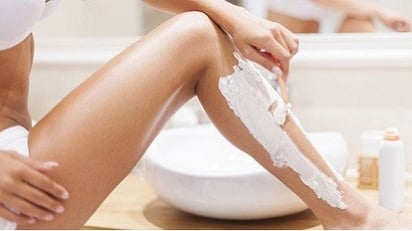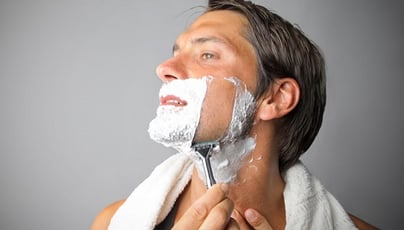 Once age, gender and other data have been analysed, the software can then deliver an advert relevant to the shopper or shoppers. For example, the store may have a promotion (on) or high stock levels (of) shaving products. When a shopper with that profile approaches a digital display, the software can deliver the right advert, to the right person and the right time, to its targeted audience. In our example we can clearly see the benefits of facial and age definition with retail digital signage for delivering the right advert to the right person.


If your looking to know exactly where your marketing spend is going with DOOH (Digital out of Home) or feel your your retail digital signage could do with the sophistication of facial detection, talk to the experts at Cenareo to boost your ROI and stop wasting money.