The weather affects our habits, our behaviour, our emotions and our decisions. Because weather conditions have so much influence, they need to be incorporated into communication, particularly in order to match content shared with mindset (already there due to current weather) of employees. Thus the screen "viewer" has access to information of interest to him/her at the time when he/she needs it: the message is "in-context". It is then better perceived and better remembered. It has greater impact and greater engagement.
Messages just at the right time!
Weather-responsive campaigns are a way of matching up messages and environment. By adding broadcast conditions to messages, it becomes easy to control the times when they are displayed, and therefore to better manage the environment in which the content will be seen.
For example, Patrick works in the communication department of a large hotel chain. Management have initiated a partnership with road safety to make employees more aware of the need to be careful on the roads. Patrick creates visuals encouraging careful behaviour on rainy days and plans to display this content on all head-office screens and back-room screens of each hotel, only on rainy days. Thus the hotels affected by the rain will have the safety message displayed on their screens, only during rainy periods. The employees will only have access to this safety message when it is useful within the surrounding context: the message impact is thus boosted. Of course, Patrick integrates this operation into a broader more global project, because he knows that weather forecasts can sometimes be capricious and not entirely accurate.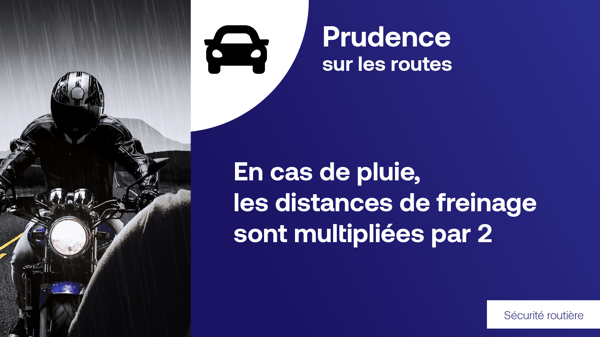 Autonomous communication
Weather-responsive campaigns can also help with scheduling communication, which can be autonomous over a large fleet of screens or a long period.
For example, Bruno works in the communication department of a large insurance company and is a member of an internal club, which aims to promote sporting and cultural activities to employees. With his club, Bruno has agreed on an operation: every Thursday if the weather is fine, the participants will have a go at some Football, outside. If the weather is bad, they'll be trying Tarot, indoors. Thanks to weather-responsive campaigns, Bruno is able to plan his communications repeatedly and in advance, so that he doesn't need to manually modify campaigns on screens. Thus, Bruno can display a communication on his screens, from Monday to Wednesday, indicating an activity for Thursday (a 'likely' activity: the weather forecast comes with no guarantees!). On Thursday, the communication is finalised: the evening's activity is revealed. All participants are reminded of their activities and Bruno saves time in communication on screens.
The weather conditions can also be used to make content more legible. For example, rainy or snowy days are often darker than bright sunny days. On those days, it can be useful to change broadcasts to less bright display versions (or to reduce contrast), in order to reduce eye strain and make it easier to read messages. Or it may be that only the background image of the content is changed, in order to fit better into the current environment.
Cenareo offers a dynamic display solution that allows brands to tell their own stories. To find out more about the solution and to deploy your own weather-responsive campaigns, contact us.
You have a digital signage project, ask for a free demo.