Are you getting the full value of your online reviews? We have previously looked at the importance of online reviews for SEO and social trust, and ideas for using reviews in-store, but there's a further way to think about them: as business intelligence. Online reviews are the unfiltered feedback of your customers, a goldmine of insights that can help you improve your service and grow your business. Here we consider how different departments could use reviews more effectively, explaining why they should form part of your corporate communications strategy.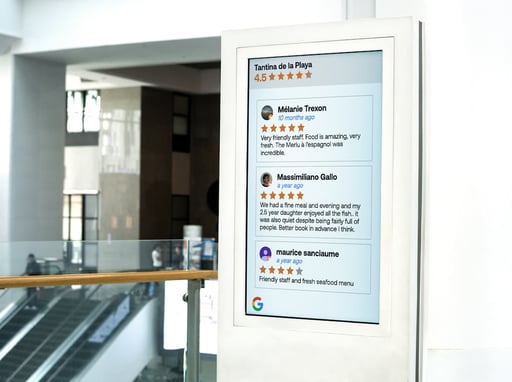 The branding team
Thinking about branding as a one-way broadcast to your audience may never have been accurate, but it certainly isn't now. Mark Lange from Reputation.com, an online reputation management company, says: "you're co-creating your brand with customers through review sites and social networking." Online reviews and social media give customers a platform to tell others about you and their words have a higher value – in 2015, an Influence Central survey found that 91 percent of shoppers consider an online review more important than input from a salesperson in-store.
This means a couple of things for branding – customer service is an extension of branding (we'll return to that below), and good branding uses customer input. eConsultancy has some great examples of brands using customer reviews in its advertising, 11 inventive ways to use reviews beyond the product page, including Sonos, who asked viewers of its billboards to Google 'Sonos reviews'. It's a bold move, but it knew that the search would return positive reviews and that customers speaking to customers are powerful advertising.
The marketing team
A simple rule for the marketing team is to use positive online reviews everywhere. Both online, for example - on your website, on the homepage and other high traffic pages, in emails and your own social posts, and offline - in-store and in DOOH adverts. One great example of using reviews in-store is the Italian electrical retailer Marcopolo. Customers could scan QR codes next to products to see more information and reviews. Searching for a product while in-store is something that we all do anyway, so this was a way for the retailer to take control of it and show the reviews they wanted the customer to see.
We have talked in a previous post about how online reviews are important for SEO visibility, including local search, but there are some other ways that the marketing team can use intelligence from online reviews too. In a guest post for Mention, Joei Chan talks about using customer reviews to improve your PPC ads and content creation – to find keywords for your products: "fine-tune your keyword targeting by analyzing how customers describe your products in their reviews. This gives you a clearer picture of how customers perceive and search for your products." You might be surprised by a difference in how you think about your business and how others categorise it.
The product development team
This is one area where negative reviews are just as, if not more, valuable than positive reviews. Online reviews are freely given – in fact, it's against Google's rules for brands to incentivise people to give reviews – so they are honest experiences of your company. If you pay attention you will find out about problems quickly and you can fix the problems quickly. Where else can you find this, without running expensive focus groups? By analysing your own online reviews you can find areas of improvement, and by analysing competitors' online reviews you can find new product and service ideas to give you an advantage, which you can then feed back into marketing. Online reputation management software helps to automate this process – most platforms include keyword analysis and can show you words and trends that show up most often.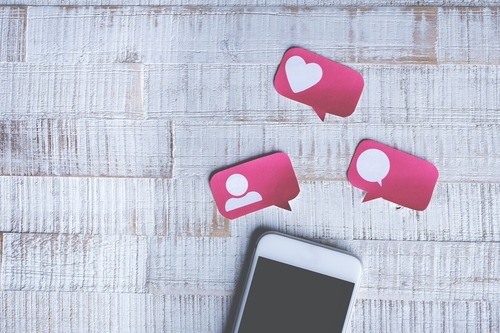 The sales team
Bad reviews can ruin any advertising and marketing efforts. Mark Lange again: "You can spend millions on the perfect ad strategy, only to be completely derailed by poor ratings on Google or an industry-specific review site." Investment and training in customer service needs to go alongside investment in marketing.
Online reviews and social media are 'unofficial' customer service channels that need to be monitored and managed; Reputation.com recommends responding to at least 20 percent of positive reviews and 100 percent of negative reviews. Some negative reviews are not disastrous for a business and if handled well they can be positive. In fact, according to eConsultancy, customers are sceptical towards brands that have only good reviews, and 67% of buyers trust brands more when they see both good and bad reviews – it shows authenticity.
Although the work of responding to negative feedback online might fall to a social media team, the sales team should be involved too, especially in writing the guidelines about how to respond. Joei Chan says: "you can train your sales team to look at them [negative reviews] as objections and improve their objection handling techniques for future customers. The more your sales reps know about potential deal-breakers, the higher the chance they'll have in closing more deals."

Setting up a strategy to manage online reviews (and share them widely inside and outside the business) will result in better customer service, better sales and more innovation in your business. Use all the channels you can, including your digital signage screens in lobbies, receptions, offices and in-store. We recently made it easier to include Google Reviews in your digital signage content with a new integration, because good reviews are too good not to share.
Cenareo offers an intuitive, scalable SaaS solution perfectly adapted to the needs of communication professionals in all sectors of activity. Outlets, Internal communication, Hotels and Restaurants but also DOOH.
At Cenareo, by adding Google Reviews to the library of content that you can choose from in your signage, we're helping businesses to shine a light on customer voices and use user feedback for growth. Contact us to find out more.