A lot of digital signage software let you integrate Google Reviews into your digital signage, so you can easily add reviews to your screens, showing the latest feedback written about your business by customers on Google. But why are Reviews important and why include them in your signage? Here we explain, by looking at four ways that reviews can impact your business; from increasing sales through word-of-mouth promotion, to supporting your SEO activity and making corporate communications more meaningful.


Building trust
As a customer, if you are looking for a service in your area, let's say a plumber for example, it's likely that you'll ask friends, family or neighbours for their recommendations. If you can't do this, then searching for recommendations online is the next best thing. In fact, a 2019 survey about local businesses from BrightLocal - with 1,000 US consumers - found that 76% of buyers trust online reviews as much as reviews from a friend. The amount of reviews is important too, the same survey found that the average consumer reads 10 reviews before feeling able to trust a business and only half of people would consider using a business with less than four stars. Google is one of the most popular and active tools for reviews and feedback. If you don't have a good number of positive reviews, then you're basically invisible online.
Supporting SEO
Which leads us nicely to search engine optimisation (SEO). Where your business features on Google's SERP (search engine results page) is crucial, with more than two-thirds of all clicks going to the first five organic results (according to Zero Limits Web) and Google being by far the most used search engine. Making it into the top five search results is competitive and dependent on a lot factors, but good reviews help.
With more people searching for local results, for example, 'good coffee near me' or 'Italian restaurants in "town name"' an important part of Google's SERP is the Local listings section. This appears at the top of the page, ties results in to Google Maps and includes reviews. Google uses online reviews when considering the placement of its local organic rankings, so the more positive reviews the easier you will be to find.
Besides your other traditional SEO strategies, making sure you have and maintain an up to date Google Local listing should be one of your top priorities. This is a free process and Google provides advice about how you can improve your business's local ranking by using Google My Business.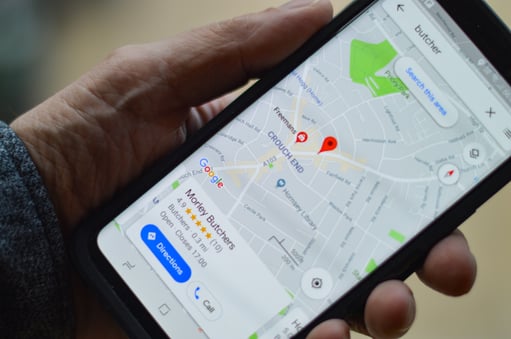 Increasing sales offline
Positive reviews have an impact on buying behaviour online, but they can have an impact on offline behaviour too. For example, if you are a hairdresser or a barber, you can advertise your positive reviews to passers-by using digital signage in your storefront. For many types of shop or service, even if someone doesn't want what you're selling right then and there, positive reviews can make an impression that they will remember for later, or that they're likely to pass on to their friends. Customers already look at reviews before entering your store, displaying them just makes it easier for them to find what they were looking for and makes them feel good about choosing you. Read our blog post looking at more reasons why you should use Google Reviews in retail digital signage.
Improving products
So far, we have talked about the ways that Google Reviews can be used for promotion, but there are other ways that you can use them to develop your business. Good or bad, reviews are an honest record of what your customers think about your products or services, a goldmine of insights. Think of them like a free focus group in real-time. Many business departments or functions should keep track of your reviews. For example, Customer Service to make sure that any problems are dealt with and customers are kept happy, Buying, to see why products are selling well or not and Product Development, to see what could be improved or needs to be changed. How do you keep everyone informed? Read our post on using digital signage for corporate communication of reviews for more information and ideas.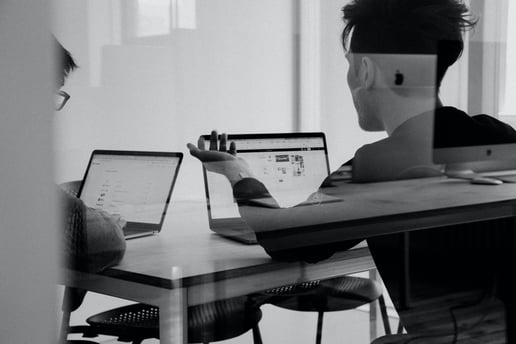 Online reviews, and Google Reviews especially, can have a big impact on your business. Good reviews have the power to convert prospects into customers and to turn customers into a community. Don't let those hard-won positive reviews go to waste, make sure you're using them in all the ways that you can.
Cenareo offers an intuitive, scalable SaaS solution perfectly adapted to the needs of communication professionals in all sectors of activity. Outlets, Internal communication, Hotels and Restaurants but also DOOH.
At Cenareo, by adding Google Reviews to the library of content that you can choose from in your signage, we're helping businesses to shine a light on customer voices and use user feedback for growth. Contact us to find out more.