There are a lot of digital signage solutions out there. How do you know which one is right for your business, and how do you compare solutions against each other? Solutions comprise a few different components; here we look at how to decide what features you really need in digital signage software so that you can narrow down your search criteria.
You might also be interested in our previous post Understanding Digital Signage to learn about the different elements of a signage solution, how hardware and software work together and how different solutions can be structured.
Is the software compatible with your hardware?
This isn't likely to be a problem, but it's worth thinking about the whole picture before you get into the details. The components of digital signage are the displays (the hardware), a digital signage player that connects to the display and delivers the content to it (also hardware, could be separate or embedded in the display), and a digital signage content management system, which is a platform/interface to control what content appears (the software). What you want to check is whether the digital signage software works with all common operating systems used by digital signage players, rather than it locking you into one type of operating system.
Can the software handle all media formats?
Make sure that the software you choose will be able to handle all the different types of content you will want to play. Will you want to play images or video in ultra-high resolution like 4K? Will you want to stream live video, or play from YouTube or Vimeo? Look for software that supports HTML5 video and all modern streaming formats. Check the specifications or ask the company if you're not sure.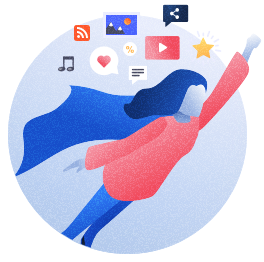 Can it support dynamic content?
Being able to show dynamic content means that your digital signage solution is ready to react to certain triggers by showing pre-programmed information. For example, you might want to show different messages or adverts depending on the weather; weather responsive content. If you want to do this, you will need a digital signage content management system that is responsive.

Can the software scale up?
You might have two screens to start off with but secret plans for world domination. Will your software be able to grow with you? What type of contract can you have? Can you easily add extra users or licenses? When thinking about the future of your signage, think about the company as well as the product, will they be a good partner to you? If you have an idea, will they help you to execute it? Ask for case studies to see some of the more innovative work they have done.
Is it user friendly for everyone?
It's not just going to be you using the software, so think about involving a few people in the decision and getting them to try before you buy. Your digital signage content management solution should support having multiple users and contributors who can add content, rather than having to share log-ins. Check if the software has different access levels for different members of a team, this can make the system much easier to manage day to day.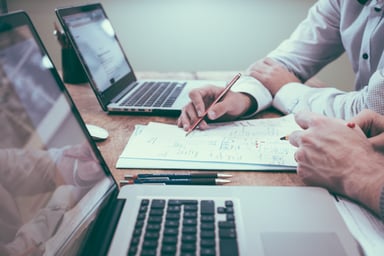 Is it secure enough?
If your digital signage solution is running on your network, then you need to think about the security of the software on your displays in the same way that you would think about the security of applications running on your laptops. Make sure that the software company automatically uploads updates, security patches and new versions of its operating system directly from its servers for you so that you don't have to go around patching every display manually.
Does it have remote monitoring?
If you have a few displays, or a few sites, then you will want to be able to manage your solution remotely rather than having to visit each screen. Look for the remote monitoring features that the software offers – as a minimum, you want to be able to centrally control power on and off and receive immediate notifications if there are any issues or problems with your displays.
It can be daunting choosing a digital signage provider. Whether you're looking for software only or a complete solution, we're here to offer advice. If you choose to work with us, we'll be there to support you every step of the way, with personalised assistance. Get in touch !
Cenareo offers an intuitive, scalable SaaS solution perfectly adapted to the needs of communication professionals in all sectors of activity. Outlets, Internal communication, Hotels and Restaurants but also DOOH.