The summer, holidays, sun, tourists... This is the time to energise your shop window and your store to attract your visitors' attention. It's well known that the weather has an undeniable impact on the habits, the mood and the behaviour of shoppers. To get the most benefit from this effect, digital signage is your solution!
Simple, effective and practical, your screens can be programmed to display the information of your choosing to your customers, according to the day's weather.
Now that summer's here, here are a few examples of a campaign that you can set up in your point of sale.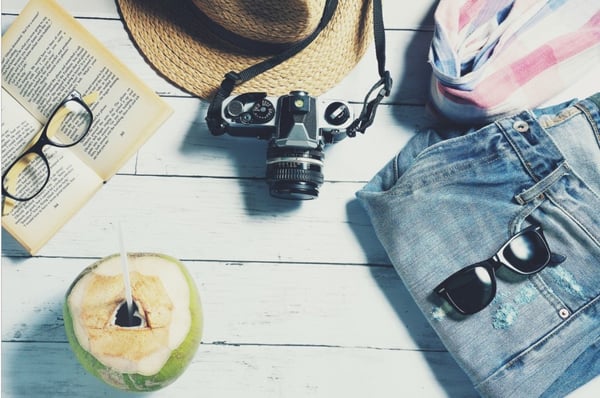 Summer display campaign: the weather cycle
In the jargon of the trade, this is a called weather-responsive digital signage. The system is simple and clever since you create several campaigns that are triggered directly and shown on your screens according to the weather.
Say you have 3 or 4 adverts highlighting your products or services. You decide to display them when the weather conditions are the best suited to them.
A few examples of weather-marketing digital signage
You offer modern designer swimsuits in a video clip. This advert is therefore programmed to be displayed when it's sunny or when that day's temperature is between 24 and 30°C. The advert is then shown on the screens located in your shop window, attracting your target for an impulse purchase.
Selling swimsuits on rainy days is a real challenge. Thanks to digital signage, you can show a sunny advert with a special offer. In this way, you trigger exceptional purchases.
Digital signage conditional on the weather is a technique which already has a proven track record. Many sales and marketing strategies are also based on the emotional response triggered by the day's weather among occasional shoppers.
Seasonal marketing digital signage
Seasonal marketing aims to influence sales thanks to the weather conditions. Digital signage is the tool that will allow you to apply your strategy and to take advantage of it for summer sales.
Your shop window is the focal point of your visitors. By boosting it with screens, you make it modern and interactive. However, there are a few rules to comply with to preserve your level of attractiveness such as:
adjustment of the screen brightness: in summer, the light is brighter and if not suitably adjusted, the screen may become unreadable.
the angle of the screen: if you make it face the sun, your visitors will be dazzled and will not stay to watch your adverts. Seek out the best display angle in your shop window.
seasonal products: these products have a greater psychological impact on shoppers than other products. Remember to promote them as soon as the sun comes out and the weather is suitable to take advantage of it and sell out all your stock before the end of the season.
You can find more advices for the position of your display.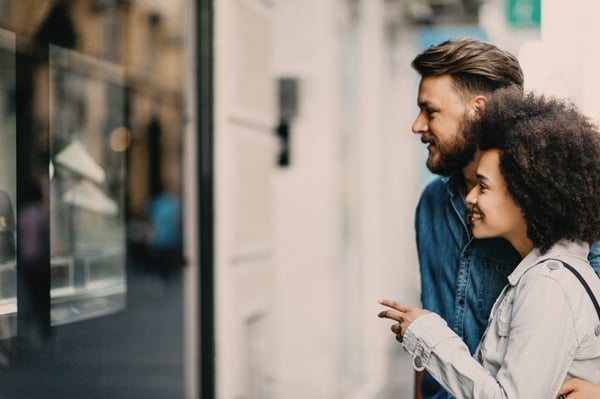 Creative dynamic content on your screens
Creative and varied content shown on the screens is more profitable, especially if your shop has a window onto the street. If this is not the case, it doesn't matter, a smart and dynamic inside strategy will also work!
If you want to optimise your window with digital signage think of:
offering lively and fun advertising content, using summer colours, showing standard seasonal indicators
tell your visitors that you have air-conditioning in your shop, or that you offer cool drinks, or that a fast-food service is available, etc.
display your summer special offers live. The programming system allows you to stop the advertising display when the minimum stock is reached or there is no more stock.
use the major national or regional events of the summer to highlight your shop (Tour de France, World Cup, etc.). Take all the opportunities available to monetise your screens and offer advertising space to partners for these events!
Put your mind to it, summer's just begun!
You have a digital signage project, ask for a free demo.