Contrary to what everyone feared about ten years ago, the digital channel is not competing with bricks and mortar stores. On the contrary, both have become inseparable as the Covid-19 crisis has clearly revealed. It has also put the spotlight on the urgency there was to make them coexist even more closely. Each channel must thus help the performance or the other and no longer operate in a compartmentalised way. The search for a unified business model is under way!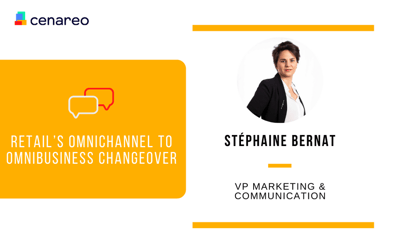 Digital has taken over...And what then?
The pandemic has resulted in a very significant acceleration in transforming many sectors and especially the retail trade. Although some retailers are now experiencing serious problems, others, on the contrary, have taken advantage of this particular period to set up in record time, essential digital solutions: an e-commerce site, click & collect, drive-ins, etc. Systems that have allowed them to limit the losses relating to the closure of their network of physical stores.
Thus, purchase options mixing on- and off-line experiences have expanded and are continuing. What now appears obvious is that a retailer can no longer restrict itself to having just 1 or 2 compartmentalised distribution options. It must become as accessible as possible.
And although some retailers are now choosing to invest more heavily in the digital circuit, such as Zara which is planning to inject 2.7 billion euros into its digital tool, all the analysts agree that bricks and mortar stores are not about to disappear. However, they are going to have to change drastically.
Available on the Web, visible in the store!
This retail revolution requires a perfect command of both on and offline commercial practices. And to make this key link between the physical and digital worlds, digital signage will be used to build a seamless customer journey. On in-store screens, retailers can share their social media content, but also their customers' picks posted on Instagram, for example. No longer merely a selling place, the store thus becomes a living and entertainment space and especially one of experiences.
In this context, the showroom concept will necessarily be emphasised. More and more stores will limit their stock and ask their customers to try on and try out the products but to place their order on line. This is what the Canadian retailer of technical garments, Canada Goose, has already put in place. In its stores, the customer can try out its outfits under real conditions in a cold room before ordering them on its website. So they leave the store empty-handed but with their purchases completed!
And this model is not restricted to the main fashion brands. The floor coverings and wallpaper retailer, Saint-Maclou, has recently opened small town centre stores in which shoppers cannot leave with their goods, but go to them to touch samples, scan them with a RFID chip to visualise them in 3D in the setting of their choice and even match them virtually with other products in the catalogue.
Post-covid, innovation is continuing and accelerating
This convergence of the distribution channels is going to boost innovation and creativity among retailers. Especially as there is a real necessity for reinvention which the current crisis is going to accelerate. The widespread practice of home working will of course have an impact on footfall in sales outlets and although the lockdown already seems a distant memory, the preventive measures are still as topical as they have ever been. Given the legitimate worries of shoppers to come into the stores, the retailers are organising themselves. The DIYer, Leroy Merlin, is offering a contactless pick-up service outside the store. Other DIYers, Brico Dépôt and Castorama, are adding the option of a drive-in pick-up on their car parks and Seat and Ford are delivering cars on demand directly to their customers' homes. Finally, the children's clothing retailer, Jacadi ,launched, to coincide with the lifting of the lockdown, in-store appointments for secure and personalised shopping.
This crisis can therefore, ultimately, be seen as an opportunity to realise the unified retailing model which has been talked about for so long. To do so, retailers must ensure that the advantages of each sales channel are harnessed to ensure everyone's performance. The end of the compartmentalisation of the physical stores on the one hand and digital distribution on the other. Retailers must organise the continuous to and fro between both of them, good for omnibusiness and so for their performance.
To enhance your customers' brand experience, you can invest in digital marketing online but also digital tools on your stores, like digital signage for retail. Displays are one of the multiple channels that can help you deliver your messages with power and impact. Contact-us to get a free demo of our intuitive and collaborative digital signage solution.